The DAVIS-WILLIAMS-HALL LIMB, PHOTOS & TEXT Documents Submitted by ALBERT HALL & Descendants. July 2013
Albert & Anita Hall's grandchildren; ( father Robert ) Devin & Isabella

Albert & Anita Hall's grandchildren; ( father Robert ) Devin & Isabella
(father Al Jr.) Taina --- black & red shirt

( father Clifton ) Selena ----pink shirt
( father Al Jr. ) Lakeisha --- black shirt


Arthur and Zenia Walton Family History
Arthur and Zenia Walton were born in the fourth quarter of the 19th century on farms in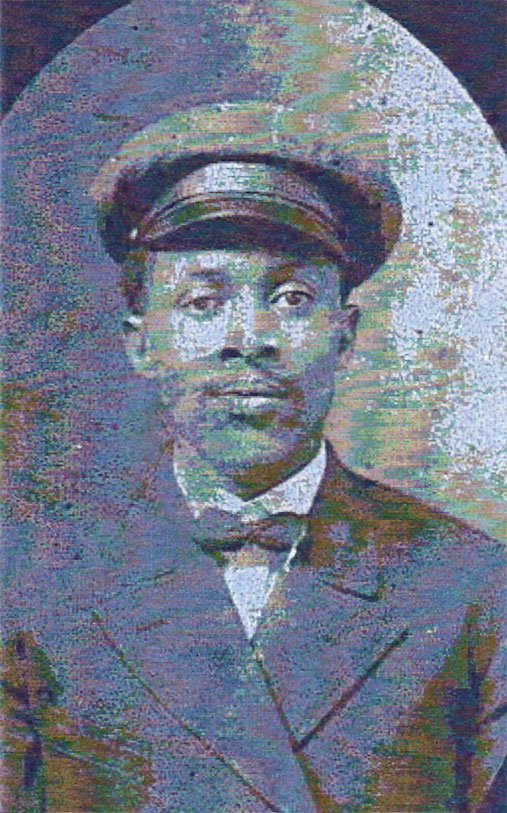 Pittsylvania County near Danville, Virginia, at McFadden Crossing. Arthur was the son of John and Lucinda Fultz Walton. Both were of African American and Native American decent. Zenia Harper Walton's parentage is not known as of this writing. She was the direct descendant of former slaves without admixture.

Arthur and Zenia and their infant son, Herman, the eldest of four children came to Cooper's West Virginia in 1902, and settled in this coal-mining town where they remained until Zenia's death in 1937. Once they had established their home, they invited and persuaded Arthur's brothers, Green and Shields, and also his sisters, Cordia and Dailey, and Daliey's husband, Louis Pannell to come to West Virginia to work in the then booming coal industry. Arthur, like Henry Davis, had been recruited by coal mining operators and traveled throughout Virginia and the Carolinas looking for strong men.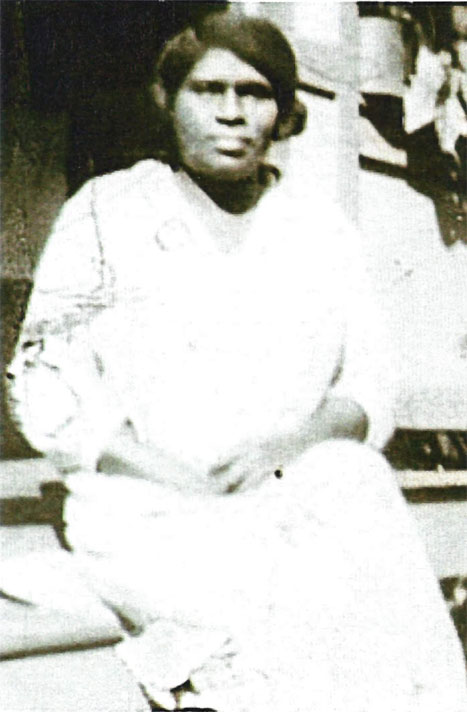 Green and Shields, and Louis Pannell and Dailey Walton Pannell subsequently moved to Beckley, West Virginia, to work in the rapidly expanding coal industry in Winding Gulf Fields. Each established and purchased a home in Beckley and raised their families there. Howard, another brother, remained in Danville to superintend the family farm, which remains in the family.

married Viola Davis, the youngestArthur and Zenia brought Cordia into their home, where she lived until 1925 when she married Robert Davis, Sr., the eldest son of Henry and Minnie Davis, the earliest African American arrivals in Coopers, West Virginia. Later in 1930, Arthur and Zenia's second son, Boyd, daughter of Minnie and Henry Davis.

Arthur and Zenia's family increased by one in the decade ending in 1910 when their second son Boyd was born in July and by two, early in the second decade when in August, 1912, twin sons, Harold and Howard were born. All have now passed. Herman was killed in the Pocahontas Fuel Mine in October 1946. Boyd died of an acute appendicitis in March 1948, and Howard died November 22, 1998. His second wife, Shirley Walton and their two granddaughters, Lynn Walton and Christine Walton survive him. His two sons Michael and Tommie Walton, along with their mother, Gertrude Smith Walton predeceased Howard.

Arthur and Zenia's sons, as their father, became coalminers. Herman and Boyd were lifelong miners. Boyd was serving as a check weighman at the Pocahontas Fuel Company's mine at Boissevain, Virginia at the time of his death.

Harold and Howard were displaced by the decline in the demand for coal following World War II, so they moved their families to New York. Harold retired from his employment as a supermarket manager and Howard retired from his employment as superintendent of an apartment complex.

Arthur and Zenia were both spiritual leaders in the Mill Creek Baptist Church of Coopers, West Virginia, where Arthur served as chairman of the board of deacons and was an adult Sunday school teacher. Zenia served as president of the missionary society and was a counselor of young married couples. She is reported to have kept a closet of bed linen to be used by families whose ill she nursed; and often spent several days away from home to nurse ill mothers giving birth. Local residents still speak appreciatively of how Arthur and Zenia change their lives through their spiritual contributions.

After Zenia's died in 1937, Arthur remarried. His second wife was Catherine Robinson
Walton. Arthur and Zenia's have three surviving grandchildren, Boyd , Jr. and Henry Walton, born to Viola Davis Walton and Boyd N. Walton, Sr., Boyd lives in Maryland and Henry lives in New York City All of their respective descendants and grandchildren survive as of this writing.

Marjorie Walton-Stoddard of Atlanta, daughter of Harold and Eva Hodge Walton (deceased) and her husband and daughters survive. Harold's widow, Annie Walton also passed since the 1995 publication.

Catherine Robinson Walton, Arthur Walton's widow also passed since the last publication. Her daughter Gaynell Adams and Quincie and their families survive. Quincie lives in New York and Gaynelle and her husband Vernon live in Bluefield, West Virginia. Catherine's sons, Sterling and Charlie predeceased her.


Hundley Family History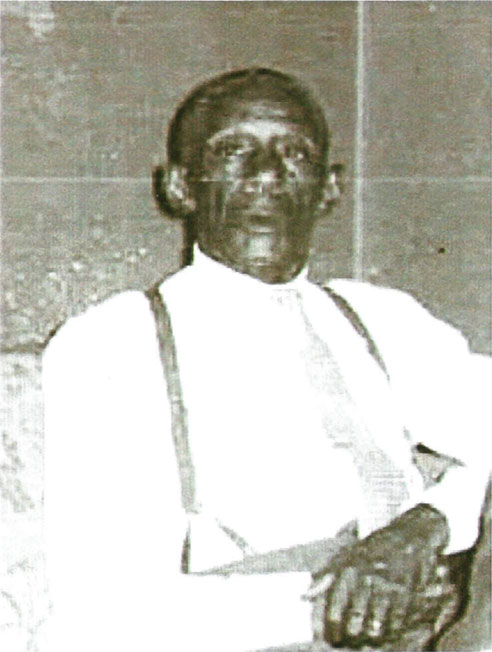 Rucker Hundley was the brother of Minnie Davis. He was born in Pittsylvania County, Virginia, (Danville) on March 4, 1881. However, according to the social security application that he completed on September 25, 1939, his date of birth is stated as March 4, 1887. In this same record his mother is listed as Emma Hundley. Hundley is her maiden name and his father is listed as unknown. It is nearly certain that Rucker was born out of wedlock and Hundley was her maiden name. It is interesting to note that the name Peter Wiley was written on Rucker's social security application as his father name, but crossed out and replaced with unknown. It presumed that Peter was the man that Emma Hundley may have been married to at the time that Rucker completed the social security application.

Rucker spent his childhood in Danville, Virginia and later the family moved to Coopers.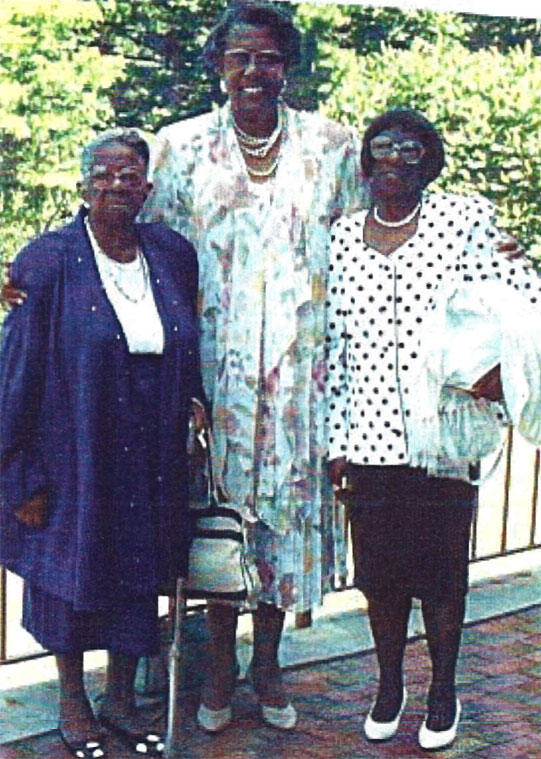 It was in Coopers where he entered the coalmines and later married Mary Adams. Mary and Rucker had seven children: Thelma Good, Lucille Brown (deceased), Mamie Lee (deceased), Marion Vernon, Gilbert Hundley (deceased), David Hundley (deceased), and Nathaniel Hundley (deceased). Gilbert Hundley passed in 1998 and shortly after his widow Valerie Hundley also passed. Their daughter Heather Hundley and grandson survive them.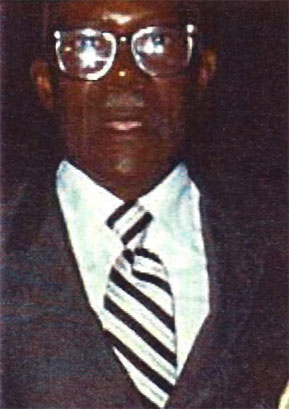 When Mary died in the late 1920's, he married Lula Thompson. Rucker and Lula had one daughter: Geraldine Hundley Sims. All of Rucker's ~ children were raised in Coopers, West Virginia.

In 1954, Rucker moved to Columbus, Ohio, where he lived with his daughter Geraldine and her husband, Charles W. Sims. He joined New Salem Baptist Church and was a member of the deacon board. He died in Columbus on September 15, 1967, at the age of 85.

The biggest mystery in piecing together Rucker's and Minnie's history has been the 65 year old split which occurred when their mother, Emma Hundley Wells moved to St. Louis, Missouri in the early 1900' s with the white family that she was working for at the time. Our research indicates that she left Rucker and Minnie with her brother Nathan and maintained some contact. Most likely her contact was minimal due to the distance that separated them, however, as noted later herein there were other reasons that Emma maintained here distance. According to Marion Vernon, she would send money and barrels of cloths back to Rucker and Minnie when she could. Rucker and Minnie were born to Emma as a teenager out of wedlock and it is certain from our research that they had different fathers. Minnie was about 3 years older than Rucker was.**NOTE**..Mary EMMA Hundley WELLS..*UPDATED*..July 10 2013.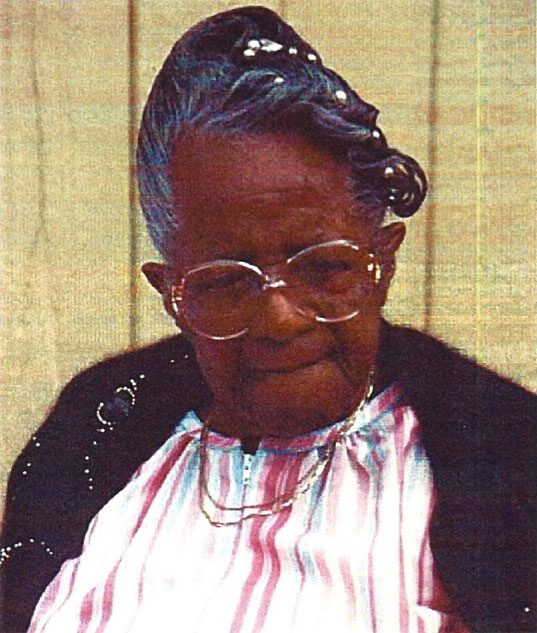 While in St.Louis, Missouri, Emma married Peter Harrison Wells. They had a set of twins named Nathan and Louise Wells, born on or about October 8, 1902. These twins are the half brother and sister of Rucker Hundley and Minnie Hundley Davis. According to Marion Vernon, Rucker did visit with his mother, but was told to call her auntie certain that she instructed him to call her auntie because she didn't want her new husband to know that she had other children. However, on the other hand, she may have been trying to protect her children. We may never know.

According to researched documents, Nathan Hundley Wells, Emma's son worked for the Liggett & Myers Tobacco Company in Los Angeles, California. As of this writing, we have not yet uncovered documentation on Louise Wells.** UPDATED**..7/10/13..Nathan Wells died in Los Angeles, Calif. in May 23 1979...Louise Wells Cook married Alonzo Cook..Children born to them were Geralaine Jane Cook..Louise Wells Cook died in LA on Marrch 13 1986..and both are buried at Inglewood Park Cemetary, Inglewood, CA..Troy Wells was listed as a son born to Nathan & ?..Wells..We will search for him this summer and hopefully establish the first communication with this 88 yr old lost link to our Families.

Emma's died in 1935 and is buried in Washington Park Cematery in St. Louis, MO..managed to keep her separate families unknown to each other. We can only theorize why she did things this way. Emma's deception no doubt weighted against her apparent desire for a new and different life for all of her descendants. This story forms a whole larger than the sum of its parts: born in the antebellum period (1867) with all of the challenges to mere survival, she was determined to live a double life so that her descendents might have (in her estimation) a better single life.

JAMES AND MAUDE HOLT FAMILY HISTORY
James Holt came from Martinsville, Virginia to Bramwell, West Virginia, shortly after the end of World War I in search of work. He had been a farmer, as had been his contemporaries. Initially, he worked full time in the coal mines of Southern West Virginia in and around Coopers, West Virginia: while also working part time for the Cooper Family, the founders of Coopers, West Virginia. Shortly after establishing himself financially, he met and married Maude Brandon, the sister of Henry Davis. Maude brought to their marriage, her daughter, Lucille Brandon, the eldest, and the eldest surviving of their eleven children, which included two sets of twins who died in infancy. Maude worked outside the home as a domestic for two white families: the E.D. Martin and Kent families. The additional income helped James support their rowing family.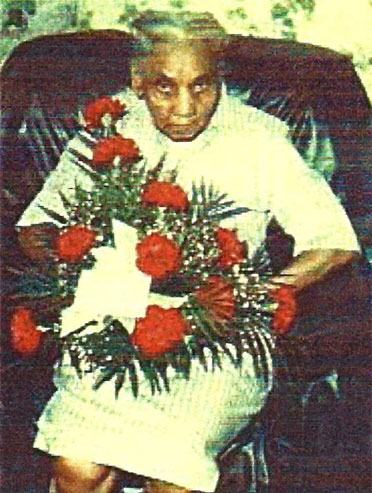 The great depression following World War I and its attendant hardships reduced James' earning capacity in the coal mine to the extent that farming once became more promising as a means of supporting a family. As an act of providence the Cooper Family asked him to take charge of their family farm in Christiansburg, Virginia. He and his young family, Maude and their children, Lucille, Pearl Robert and Dorothy, moved to Christiansburg, Virginia in 1923. He ran the Rose Hill Farm for two seasons under the oversight of a Mr. Mitchell, the overseer. In 1925, he and his family returned to Bramwell, West Virginia, for two years and returned to Christiansburg to farm until 1929, when the Holt Family returned to Bramwell, West Virginia.

The Cooper Family continued James' employment as their family maintenance man and gardener and provided the family home for them on Bramwell Road. The size of the family made it necessary for him to also hold part-time jobs as janitor and maintenance man for the Bramwell Episcopal Church and the Bramwell Pharmacy, while Maude worked as a domestic and Maude's mother, Harriet Brandon and the older children helped care for the younger members of the family.

Throughout his life, James was a devoutly religious man, and served as a Deacon of the Mill Creek Baptist Church until his death in 1946. Maude shared his religious devotion. She as matriarch of the family kept a tight reign on the close family until her death in 1976.

Their descendents assimilated their value of honesty, thrift, and hard work, and have all given good account of themselves in their respective livelihoods. Lucille, Pearl, Dorothy, and Mary, and their descendents survive as of this writing. Pearl lives in Cristiansburg, Virginia and descendents, experienced the displacement common to the last two generations resulting from the decline in the demand for coal and chronic unemployment in West Virginia following World War II Much remains to be written of the Holt Family history as biographical profiles on the descendant of James and Maude Holt have not yet been developed. However, each will be added in coming years. The preceding represents our initial effort to record family histories for prosperity and for the edification of present and future generations. This brief history, updated for the 25th Annual Henry and Minnie Davis Family Reunion, will hopefully evoke memories that will flesh out fuller history.


Brandon Page Bennett Family History
Marie Brandon Paige Bennett was one of the four daughters and three sons born to
Harriet Brandon. (mother of Henry Davis) Her sisters were Mayme Brandon Blackwell, of Philadelphia, Pennsylvania, Maude Brandon Holt of Brammwell, West
Virginia, and Molly Brandon. To date, there is little known about Molly Brandon. Her brothers were Henry Davis, of Coopers, West Virginia, Robert Brandon, and Floyd Brandon of Detroit, Michigan. Robert is believed to have died in early childhood.

Marie was born January 1, 1896, and died July 1, 1979. She was the mother of council-woman Madrith Bennett Chambers (Shirley), Beckley, West Virginia. Shirley is her sale surviving offspring.

Maria had two children from her first marriage to James Paige, which ended in divorce. Hazel Paige and James Paige, Jr. After her divorce she moved to Beckley to join with
her nieces, Mary Emma Davis and Bertha Davis Clemens. She resided with the Vaden family. In Beckley she met and married Pearl Bennett, a coal miner and widower in 1934. Pearl had three daughters. After their marriage Marie's two children came to live with them.

To this marriage was born Madrith Bennett (Shirley). During the hard times, Marie supplemented Pearl income that the earned in the mines by doing domestic work and being a midwife. Marie is lovingly remembered as a Christian women who was always available to anyone in need. Marie's commitment to her family and church is very much alive in her sole surviving daughter, Madrith Bennett Chambers. Her son, James Paige, Jr., of Columbus, Ohio, recently passed on June 2, 2000, and was buried in Beckley, West Virginia.

The blended family of Pearl and Marie blessed them with a total of 19 grandchildren.


Pannell Family History
As written by Juanita Pannell Kent

As the oldest of the grandchildren of Lewis and Dailey Pannell I am delighted to recapture what I remember of this wonderful family. The Lewis and Dailey Walton Pannell family history is one of happiness and joy.

Little is known about Papa Pannell in terms of his birthday but Dailey was born on January 3, 1879 to Lee and Lucinda Walton in a county where Danville, Virginia is located. The oldest of nine children she always had a desire and zeal for education. She enjoyed telling her grandchildren of her teaching the lower grades after she became a seventh grader. She often entertained us at night with stories of Mt. Freeman and her childhood. After marrying Lewis Pannell they migrated to Coopers, West Virginia around 1905 at the insistence of her big brother Arthur.

Lewis and Dailey were the parents of two sons, Lemuel born in 1905 and Berkley born in 1908. They lived for a while in Coopers, WV where they became active with the Mill Creek church. Lewis joined the other men of the community as a coalminer. The youngest of the nine children, Cordia, a beautiful young lady, came from the "country" as it was often referred, to live with the Pannells. Cordia and Lemuel and Berkley all attended schools in the Coopers and Bramwell communities and graduated from Bluestone High. These accomplishments and other achievements such as class standings; sports activities, etc. were often proudly discussed at family gatherings. A real love for each other developed during these days.

Around 1925 Lemuel married Eutoka Pearson, a beautiful young woman, reared by her aunt and uncle Vildy and Armanda Davis of Freeman, WV. In 1928 a daughter Juanita was born to Lemuel and Eutoka after which they moved to Beckley, WV. Father and sons found employment in the coalmines of the area. In a few years Dailey's brothers Shields and Green (Snow) moved to the same street and area as their sister Dailey, with whom they visited every day. Richard was born to Lemuel and Eutoka in 1930. Eutoka died in 1932 or 33' and the paternal grandparents assumed the responsibility of rearing Juanita and Richard, along with help of many devoted friends and neighbors. On October 22, 1933 Berkley, the younger of the two boys married Nonie M. King of Bramwell. To this union nine children were born 4 girls and 5 boys. Dailey's sister Cordia had married Robert Davis the oldest of the Davis brothers to which eight sons were born, including a set of twins. They resided in Coopers, WV in a large spacious three story home. The river ran behind it and the railroad tracks in front. Many happy times were spent with Robert and Cordia and their boys when Dailey and her two oldest grandchildren would spend their summers in Coopers. Good, good times! Cordia also stressed the importance of education. All of the sons entered Bluefield State College and attained higher education, one becoming a dentist.

The sibling's relationship between the two sisters and the brothers in West Virginia was unique. They all loved their baby sister, Cordia, and put her welfare at the top of their priorities.

In 1942 Lemuel married Alice Hubbard to which three children were born: Lemuel, Jr., Darnell, and Gwendolyn. Alice at 91 years of age still survives living in North Carolina with her daughter and her family.

Lewis and Dailey were good Christians. After moving from Coopers where they
were members of Mill Creek church, they united with Central Baptist in Beckley and were active members of the congregation. Lewis served as deacon until his death in 1939. I remember fondly his prayers and song sung during weekly prayer meetings .... Shine, Shine on Me, Let the light from the lighthouse shine on me, being one of his favorites. I believe his early childhood years made this song his favorite. We were told he was orphaned at an early age. There have been many peaks and valley in this family but those of us that survive rely on Lewis and Dailey's faith in God. Lewis died in 1936 and Dailey died in 1971. The light from the lighthouse still shines on the Pannells. The surviving grandchildren are as follows:

Juanita Pannell Kent
Richard Ivanhoe Pannell


Berkley L. Pannell, Jr.


Carl Lewis Pannell

Darnell Pannell


Gwendolyn Pannell Johnson

James Pannell( deceased)


Doris Pannell Houston
William K. Pannell

John Jarius Wesley
Deborah Pannell
Richard Pannell, Jr.
Hazel P. Wyche
Ronald Pannell
Angela P. Jackson
William G. Pannell
Victoria Pannell
Carl Pannell, Jr.
Darnell Pannell
Tyrone Pannell
Brittany Pannell
Michael Johnson
Lisa Johnson
Deborah J. Smith
Janaya Pannell
James Pannell, Jr.

The Heath Family
Submitted by Frenesi Heatli & Family

The Heath family was established in the early 1900' s with the union of the late Lettie Holly and the late Floyd Eugene Heath. They resided in Coopers, West Virginia for many years. Five children were born to this union: Annie Lee, Lance, James Emory, Jassamine, and Katherine.

Lettie Heath was the oldest girl of her family of thirteen. Upon her mother's death in 1915, she obeyed her mothers' wishes and helped guide her sisters into adulthood. She took each of the younger ones into her home until they finished school.

Sister Lettie as she was called, was the one who took care of everyone. She was an excellent cook and always had food to share with the neighbors. God, prayer, and the church kept her going for eighty-three years. Early childhood memories bring to mind the morning prayer at the breakfast table that included all the members of the family in every comer of the country, as well as all the local folks.

Emory was born in 1916 in Coopers. He attended school in Bramwell, however he left at an early age to help support his mother and family due to his father's illness.

In 1942, he married Virginia Poindexter. They resided in Pocahontas, Virginia until the early 1960's. He worked in the coalmines for over 24 years. To this marriage two children were born, Frenesi (Punkin) and Jonathan Eugene (Johnny). After the decline of the coal industry, Emory found work in Atlantic City, New Jersey. In 1965, he found
more secure employment in Detroit. He worked faithfully until Black Lung forced him to retire on disability. He fought the disease for over five years, the last few completely oxygen dependent. During this time, not once did he complain.

He often spoke of growing up in Coopers and always enjoyed returning to West Virginia for the Bramwell High School Reunions. His memory of everyone was excellent. It was a letter from Sam Davis recalling his early mining days that was responsible for him receiving his miner's pension.

Emory passed away June 9, 1980. He was a loving husband of 38 years, a great father, and grandpa. We have traveled the last twenty years on the faith of God, the love the Heath family instilled in us, and the many memories he left with us. Left to carryon the family name is his son Johnny and grandson James Emory.

We are striving to continue the "Heath Family" in the ways that sustained our grandparents and great -grandparents. We will pray for each other daily - We will "stick together" and be good to everyone - We will always remember to 'Trust in God and he will take care of you.

We have been with the Davis family from our grandparents to the present. Thank you for including us in this wonderful family.

May God continue to bless each of you.